---
December 7, 2018
Dear Friends of Los Altos Grace Church & Schools,
Since 1972, Los Altos Brethren Schools have been helping parents fulfill their God given responsibility to educate their children. For 46 years students, children, their families and our school staff have experienced the love of God and grown in knowledge, truth and character. You are likely one of those who have experienced the blessings of being part of our church and school community over the years. It is because of you and others like you, that this ministry is what it is and has continued to flourish.
One aspect of our school ministry of which you might be unaware is the number of scholarships we give year after year. Because we understand the value of a Christ-centered education, we regularly take steps to ensure that those who can't bear the full cost of a Los Altos education can still have the opportunity. At present, we offer more than $120,000 annually so that these students can attend. We are constantly blessed by the way God uses these scholarships to shape the lives of the students and families who receive them.
A note from a grateful family:
My three children attend Los Altos Grace and all of us cannot imagine being elsewhere. Each of my children thrive academically and spiritually at this school.  There aren't enough words for me to extend the gratitude I have. Los Altos Grace provides my children the opportunity to learn about the Word and Jesus which is an instrumental part of our lives.
I am a full time single mother of three young children who could not attend Los Altos Grace if it wasn't for the generous financial support we receive as a family.
The qualities nurtured at Los Altos Grace truly are a reflection of this school faculty and staff. I am grateful for your support of our school so that children like mine can attend. Without your support, they wouldn't be able to.
As the new year approaches, would you take time to pray for Los Altos Grace and consider giving to the Los Altos Grace Scholarship Fund? Your generosity will help ensure that students desiring a Christian education at Los Altos Grace will be able to receive one. It is because of families like yours that our schools continue to prepare tomorrow's leaders to impact and change the world.  Your tax deductible donation may be given online at https://LongBeachChristianSchools.org/scholarships or instructions are included on that webpage if you would like to send a check.

In Him,
Debra Martin
Principal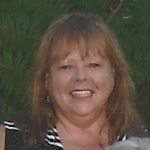 [email protected]
P.S.  We are currently in the process of collecting stories from alumni or parents who would like to share their Los Altos school experience.  Please share online at https://LongBeachChristianSchools.org/memory/   We would love to hear from you!